This section doesn't currently include any content. Add content to this section using the sidebar.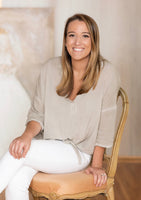 Our Story
I always try my best to be intentional with everything I do, especially when it comes to gift giving. I like to give gifts that have meaning and purpose. I am very blessed to have the best mom in the world, but that makes it even harder to find the "perfect" gift to express my appreciation for her. When I was in high school, Mother's Day was just around the corner and my siblings and I could not think of a meaningful gift idea for my mom. We were completely out of ideas, so I decided to go back to the basics and get creative. 
For as long as I can remember, I have been drawn to anything that allows me to be creative, especially painting. So, I found four blocks of wood and painted an angel on each one. Then, both of my sisters, my brother, and I each wrote a letter to my mom on the other side... She loved it!
The thoughtful and personal keepsakes quickly became her favorite gift…
Continue Reading